From Ashes to Awesome:
The New Orcas Island Exchange
Five years ago a devastating fire leveled the island's beloved reuse center The Exchange. What followed is a shining example of islanders' determination, collaboration and generosity.
Through a long fund-raising campaign and unique public-private partnership involving San Juan County, the non-profit Orcas Recycling Services (ORS) first took over managing the transfer station and then went to work rebuilding the Exchange.
Finally, the day after Thanksgiving 2017, on what ORS dubbed "Green Friday", the new and wildly improved Exchange opened its doors.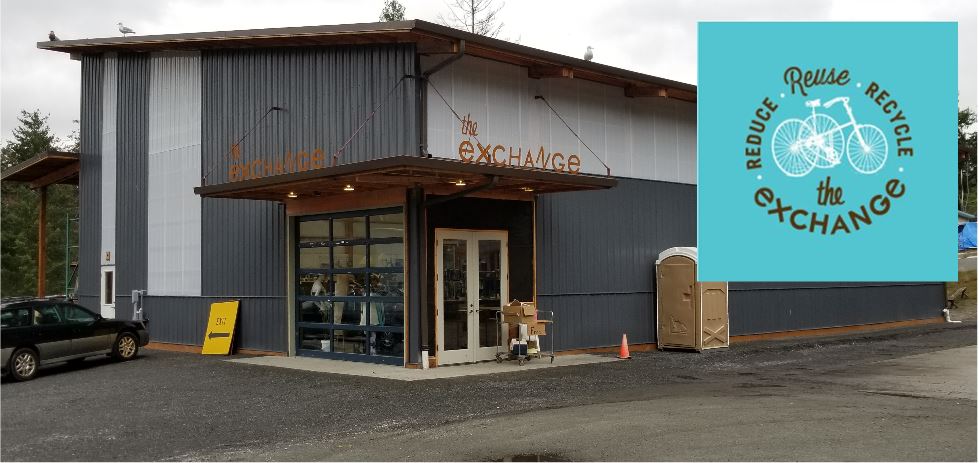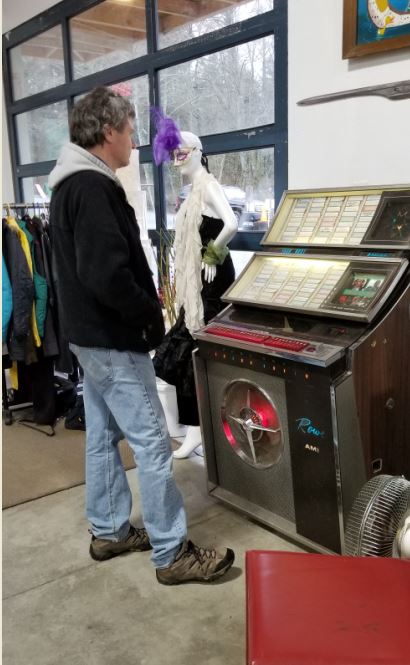 Bob and I made our first visit last weekend. While I was looking forward to being in the new warm and dry building with a more organized inventory, I hoped the Exchange hadn't lost its quirky edge. Part of the fun of going to the old Exchange was its fun patched-together vibe.
So I was pleased when the first thing I noticed upon entering was a masked mannequin next to a vintage juke box belting out a funky mix of familiar tunes – ranging from blues to oldies to local artists like Bruce Harvey. It hit just the right note.
Looking around the new building, I could see the familiar categories of clothing, toys, books, household, art, tools and building supplies. I'm currently on a purging kick at home and managed to resist the temptation to refill my coffers, this time anyway. (There is a fish sculpture, though, I can't stop thinking about and may need to go back to see if it's still there.)
Every item has a color tag on it indicating a price range. An old window cleverly displays the color key and suggests to "pay what you can afford" within each of the price ranges.
As I was leaving, I stopped to complement manager Jeff Ludwig on the fantastic job of rebuilding the Exchange. Jeff worked at the old Exchange for 16 years and is excited to be part of the new venture.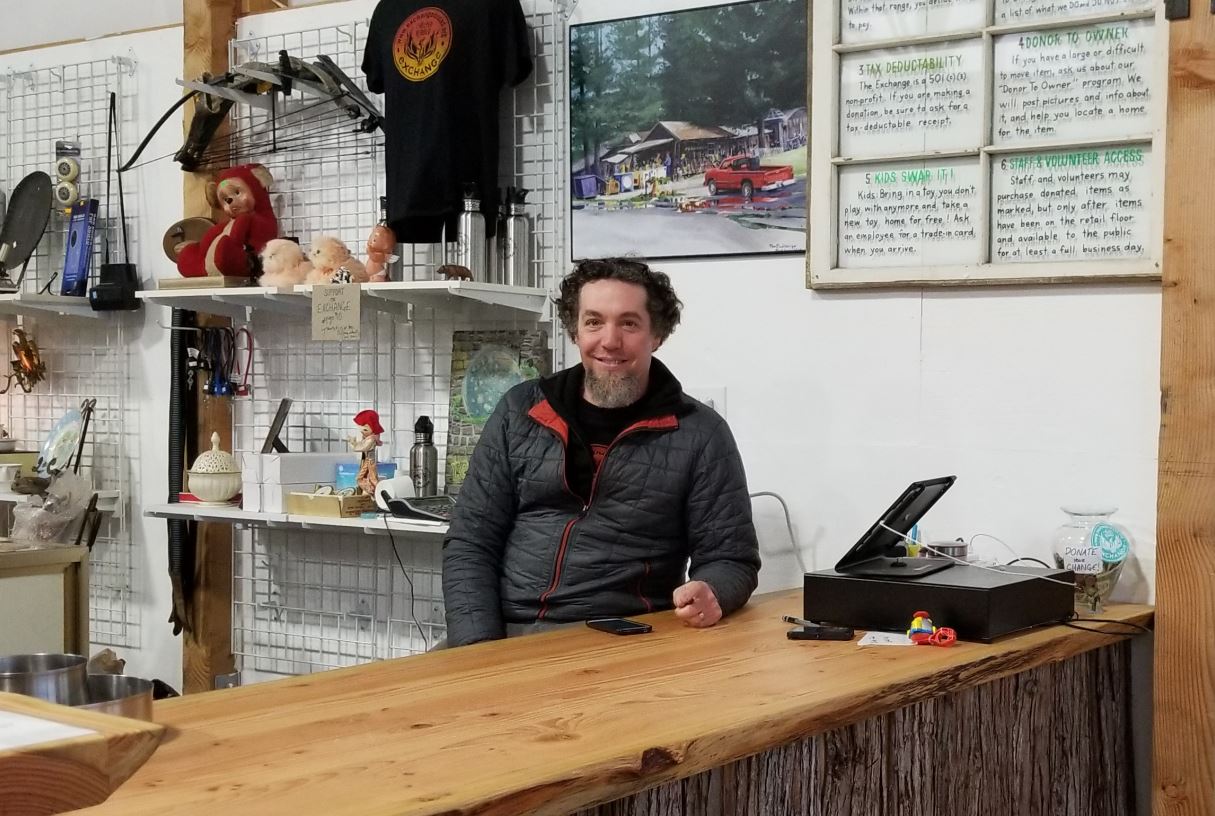 With the mission of zero waste, the Exchange/ORS is expanding into other areas too. Having collected green yard waste materials for several years, they just completed their first "grind" and are now offering composted island mulch for sale. They're also planning to refurbish a glass-crushing machine which will convert glass recyclables into a useful landscape and fill material.
Out of destruction sprouted something bigger and better. The spirit of the Exchange and the forward-thinking people behind it are just one reason I love calling Orcas Island home.
Dreaming of the simple life on Orcas Island?
Contact me to help find your way home.