Not a lot has changed since I was a teenager growing up on Orcas Island 20-25 years ago, and that's not a bad thing. The Sea View Theatre still shows one movie a week and The Village Stop, (Con's) still has soft-serve ice cream. Being a teenager on an island is actually pretty great, especially Orcas Island. The days are long and the weather is generally perfect with average temps in the 70's and clear, sunny skies. Our island is a major tourist destination during the summer which means that local businesses are in need of seasonal help. Orcas teens are fortunate to have the opportunity to learn new skills and make some money each summer. The jobs are plentiful and range from store clerks to firewood splitters and everything in between. Here are a few Orcas teens that I came across at work recently.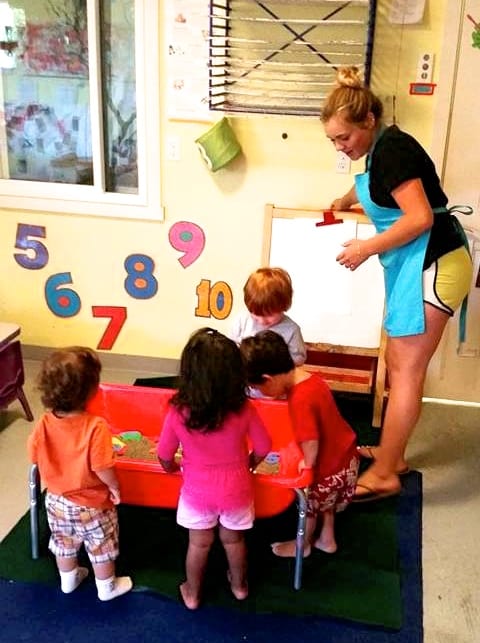 Dropping my son off for a day of fun at Kaleidoscope Preschool and Childcare Center, he runs straight into the arms of Emma Minnis, a high school Senior who spends her days getting messy with the toddlers!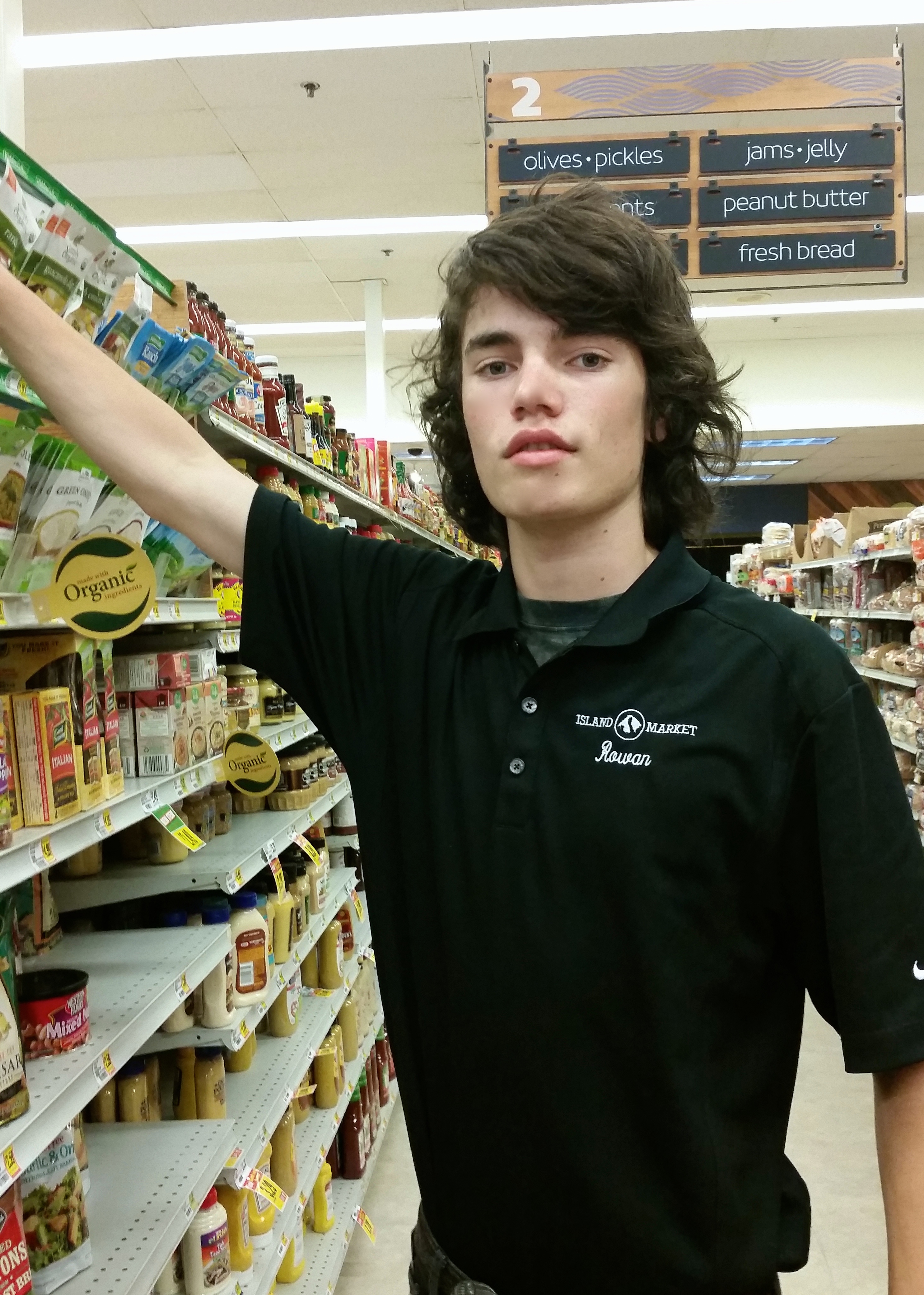 Off to Island Market I am helped by high school Junior Rowan Lister. It is humbling to ask him to reach things on the high shelf for me, after-all I have known him since he was a baby! After handing me the item I ask him what he is saving his money for.  He tells me that he wants to buy a knight's suit of armor for his younger brother! Shhh… it's a surprise!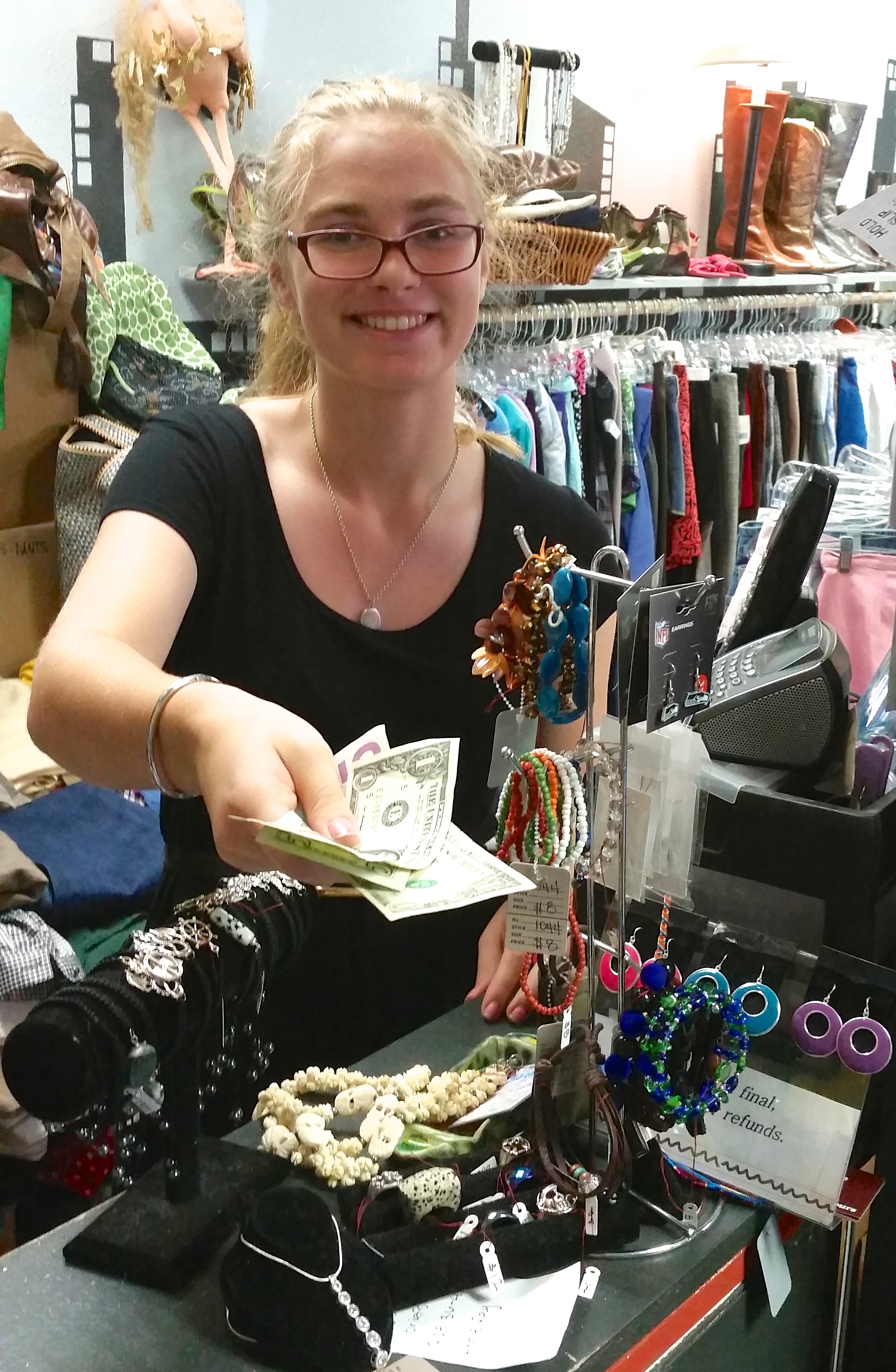 At the local clothing consignment store Sequel, I run into Junior Bethany Hansen. She is just as friendly as always even though she is on the tail end of a 52 hour work week. She works nights at a local restaurant, as well as her day job at Sequel. She says not all weeks are like this, but she wants to earn a lot of money so she can buy a car before school starts.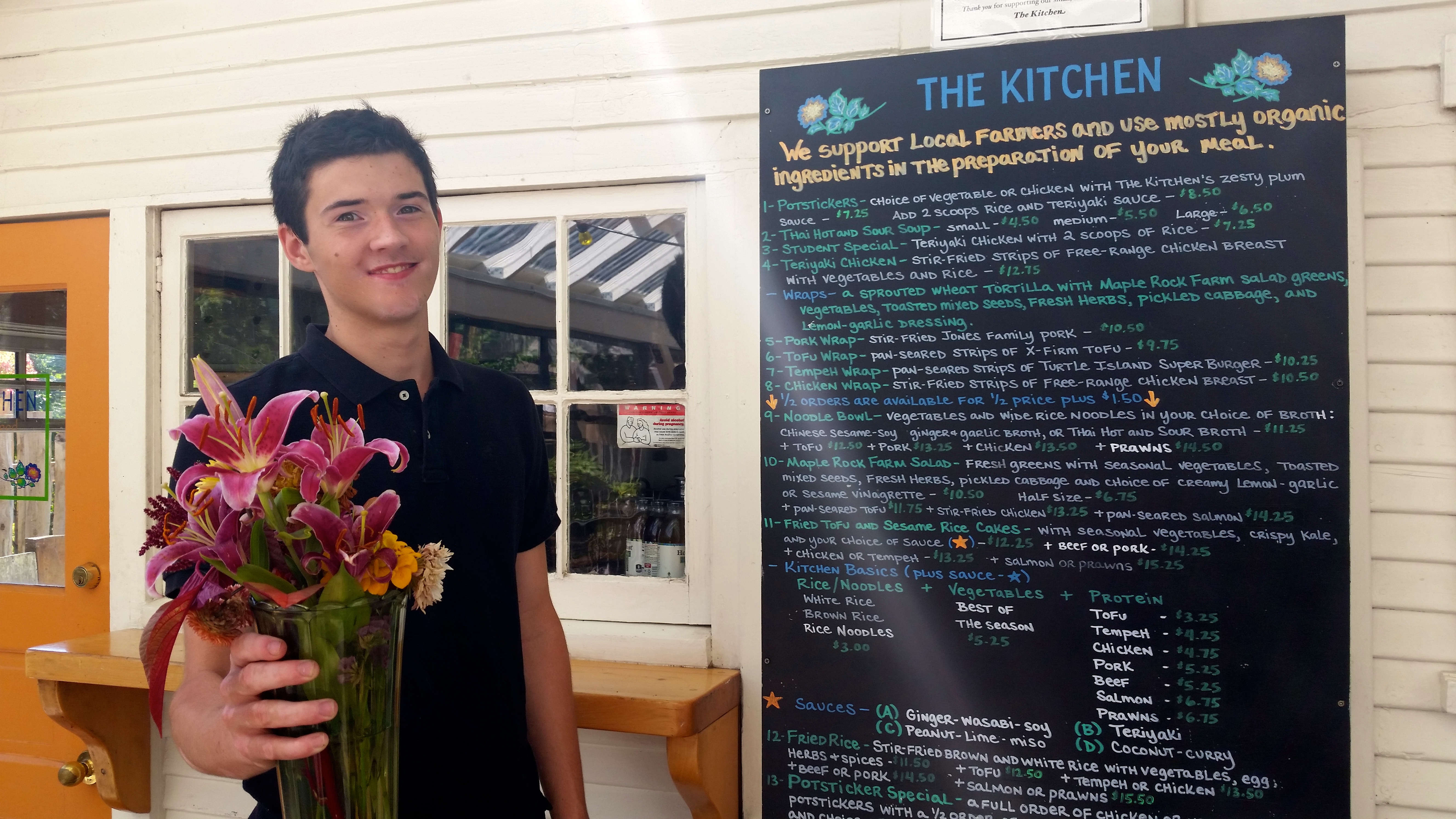 Walking past The Kitchen I see a familiar face, it's Brother Murphy! Brother is a high school Junior and all around friendly guy so his job at The Kitchen is a good fit. The Kitchen serves fresh Asian food in a relaxed outdoor environment. Brother helps prep the food, serve, and does the dishes. All good life skills!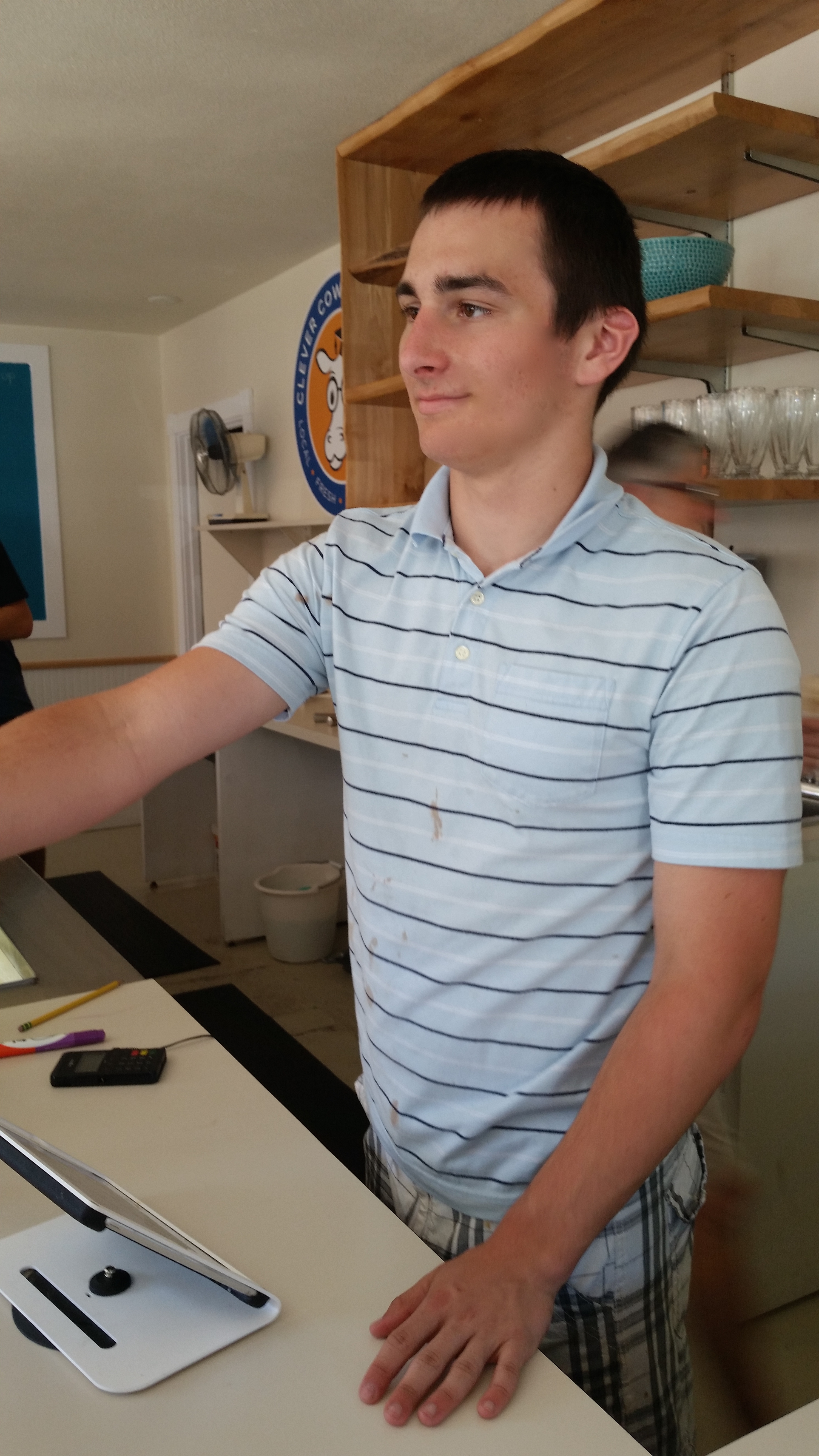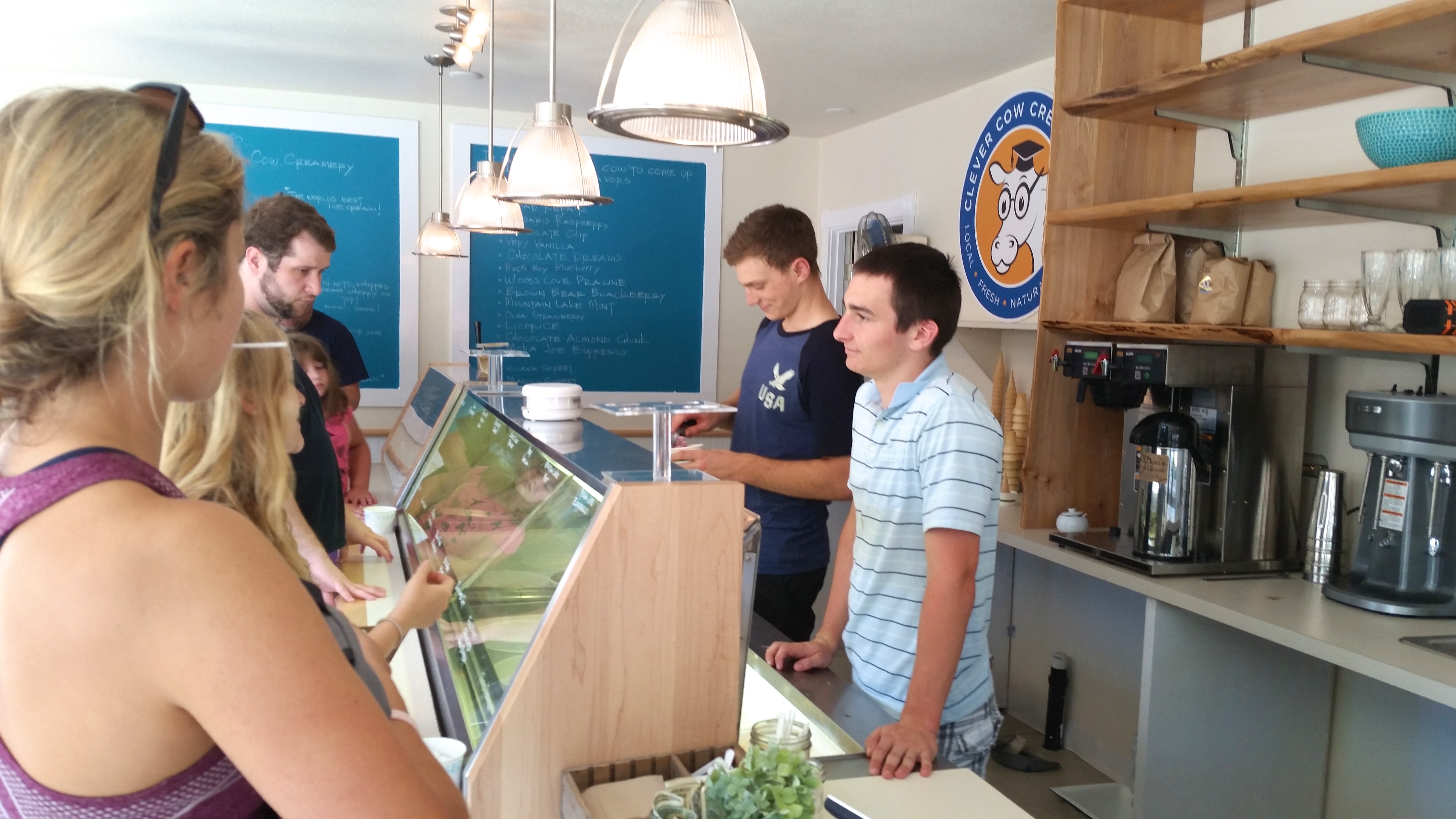 I decide to stop in and see my son Jordan Randolph at the recently opened and very popular Clever Cow Creamery. The line is out the door with people anxiously awaiting a taste of the locally produced handcrafted ice cream. I work my way in and find Jordan and co-worker Kyle happily scooping and serving ice cream. The line doesn't let up in the time I am there and Jordan tells me later that they didn't see a break in the line for three hours! As I watch, I see the boys working steady, having pleasant interactions with the customers, and even cracking a few jokes along the way. I am filled with overwhelming "mom pride" as I walk away. My son has grown into a capable and kind young man. I knew this already but seeing him at work somehow makes it more real. I appreciate the owners of the Clever Cow for giving my teenage son his first "real" job.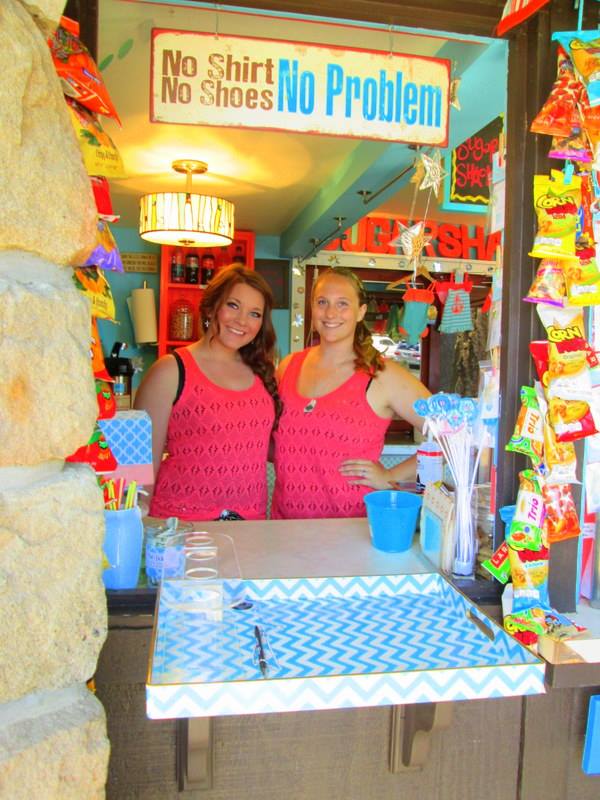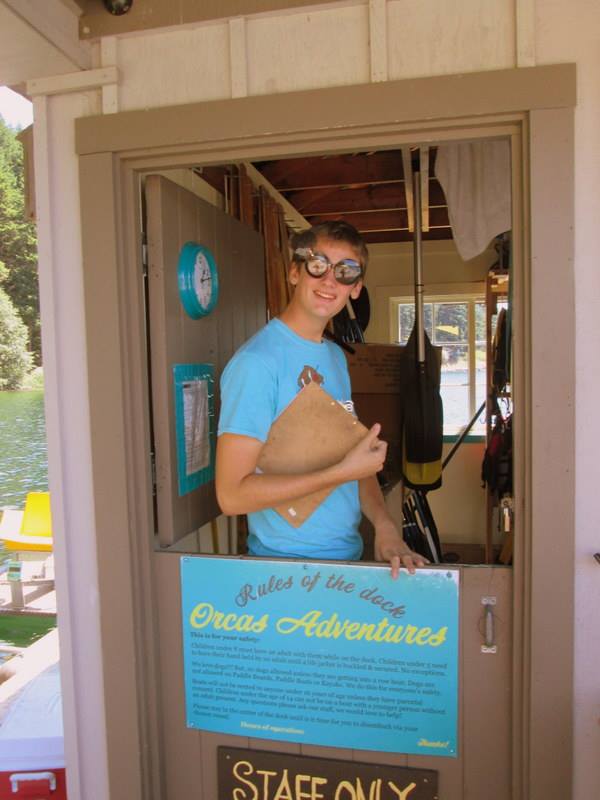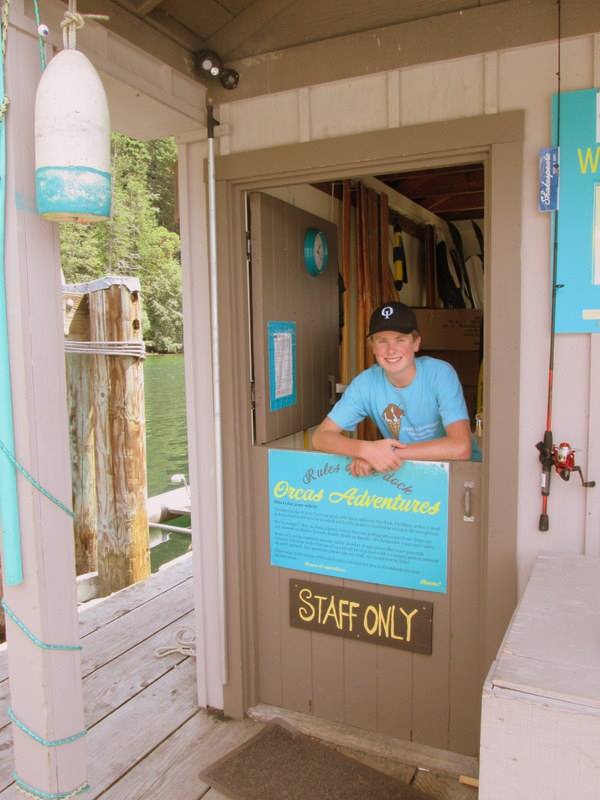 Out at Moran State Park the owners of Orcas Adventures rely heavily on Orcas teens to keep a safe and fun working environment. Owners Edward and Fiona Stone grew up on Orcas and were once teens looking for summer work themselves! There are currently six high school and college students working the Sugar Shack and the Boat Dock. Yes, Orcas graduates do consistently come back for summer work on Orcas. Why not? The work is readily available and the rent is usually free!
It's not all work for Island teens, they know how to make the most of their free time. With no malls to hang out at, and only one movie showing per week, our kids have to get more creative. Orcas teens know they have it good. They take advantage of the beauty that surrounds them. You will find them swimming, hiking, fishing, biking, boating, beach-combing, and sunset watching. Here are a few pictures I found on facebook from some of my son's friends (yes, they gave me permission to use them).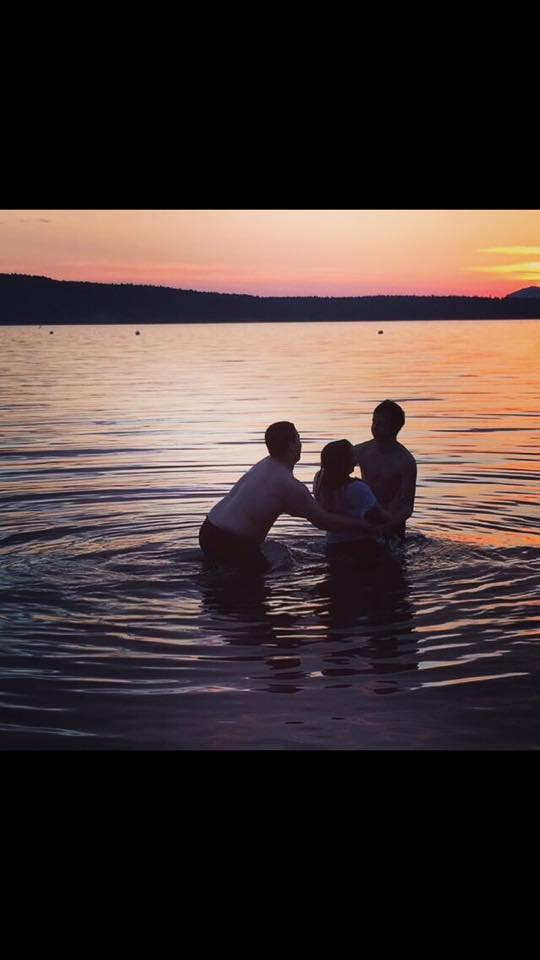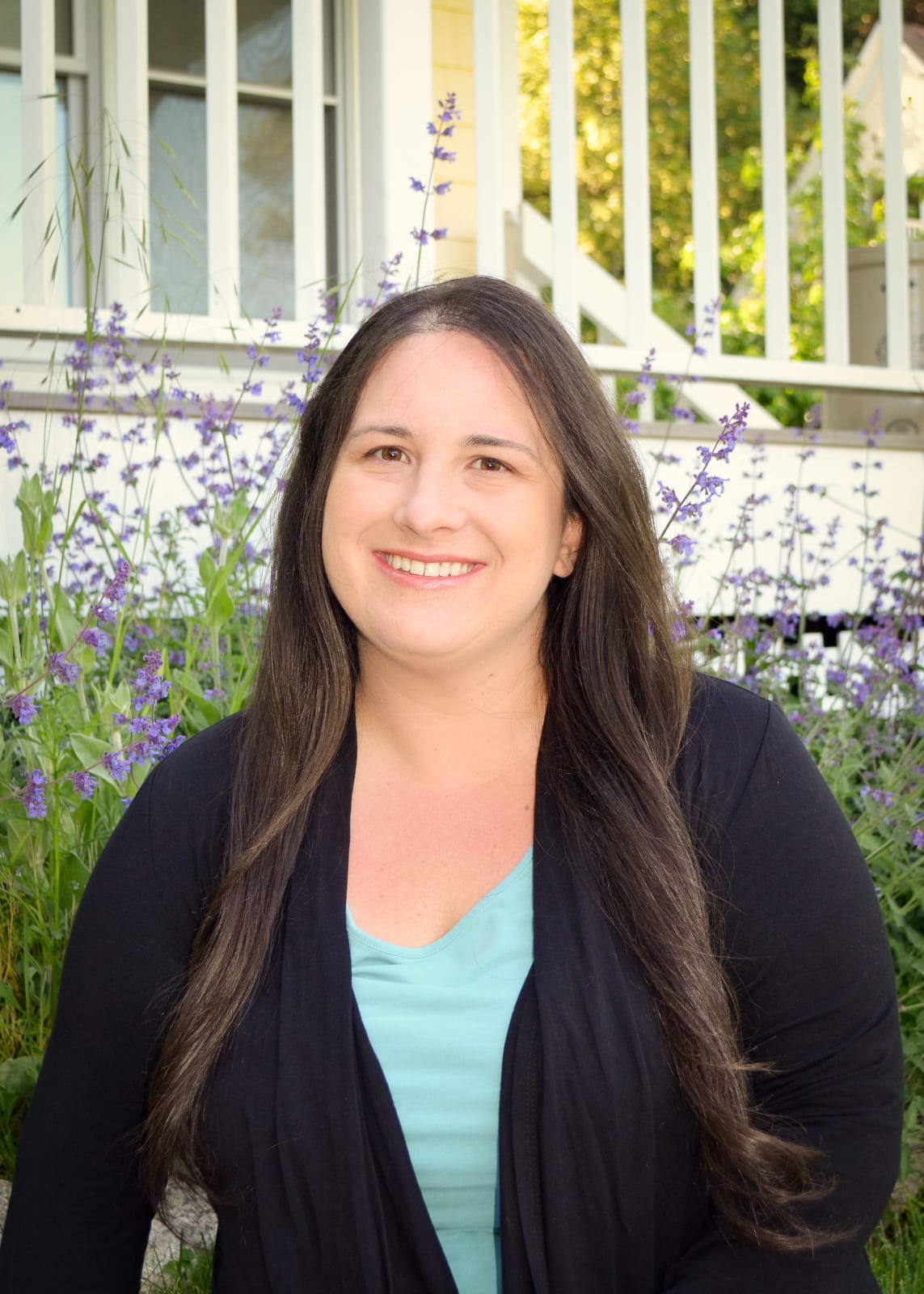 It's a charmed life for sure! I am grateful to have been raised on this amazing island and so happy that I am providing the same opportunities for my children. If a move to Orcas Island is in your future please give me a call and I'd be happy to show you around… Island Style!